Mother's Day is just around the corner, and you want to give your mom something special that shows how much you care. Why not give the gift of health with some of our carefully curated health and wellness solutions that are perfect for every type of mom? Whether your mom is a stay-at-home superhero or a wonder woman working mom, there's a solution here that will suit her needs.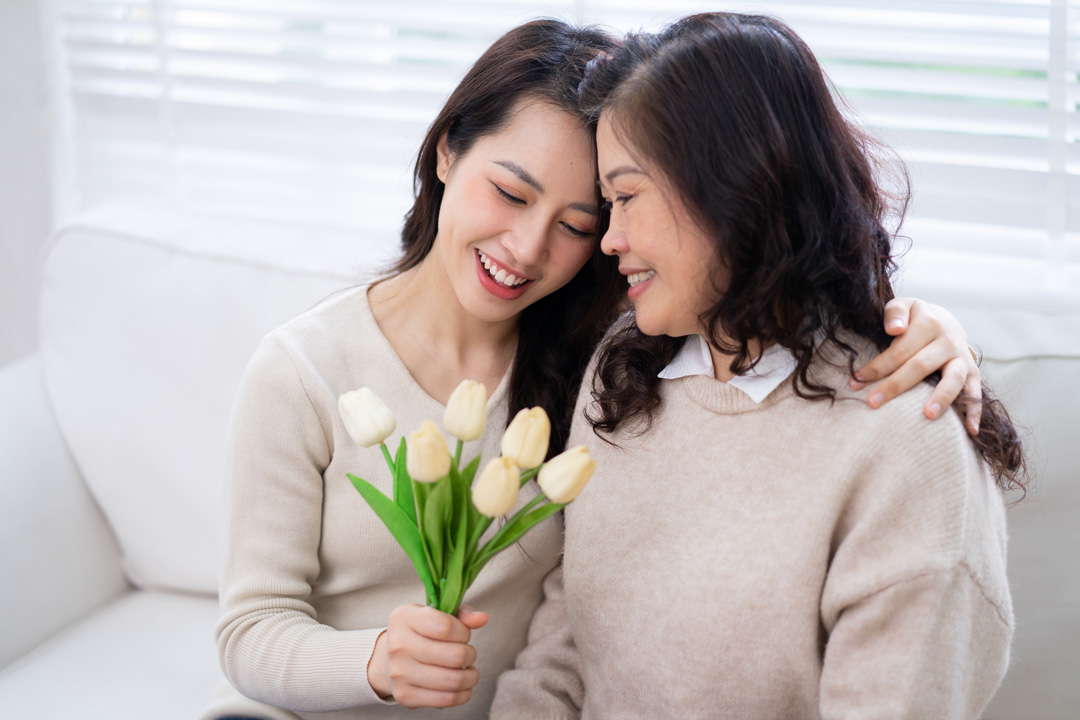 For the Busy Working Mom:
Healthy Meal - BodyKey Meal Replacement Shake (3 Flavours: Café Latte, Berry, Chocolate)
For the mom on the go, the Healthy Meal solution is just perfect. It offers convenient meal options packed with essential nutrients that help her stay full and satisfied with a well-balanced meal.
Immunity Boost - Nutrilite Botanical Beverage Mix Cherry with Licorice and Turmeric, Nutrilite Balance with Probiotic, Nutrilite Vitamin C Extended Release
Busy working moms always need to be in the best condition. The Immunity Boost solution can help support her immune system, keeping her healthy and ready to take on any challenge.
For the Stay-at-Home Mom:
Healthy Weight - Nutrilite CB Plus, Nutrilite Slimmetry
For the mom who wants to maintain a healthy weight, the Healthy Weight is a perfect solution. It can help her manage her weight and enhance her body metabolism in a healthy and sustainable way.
Healthy Skin - Nutrilite Mixed Collagen Peptide Drink, Artistry Skin Nutrition Vitamin C+HA3 Daily Serum
Moms always take care of everyone but often end up neglecting themselves. The Healthy Skin solution can help your mom keep her skin looking youthful and radiant.

Healthy Gut (Chewable/Powder) - Nutrilite Balance within Probiotic, Nutrilite Mixed Fibre Chewable Tablet/Nutrilite Mixed Fiber Powder
A healthy gut promotes better nutrient absorption. The Healthy Gut solution can help support her digestive health so that she can feel her best every day.
For the Mom Who Wants It All:
Foundational Health - Nutrilite All Plant Protein, Nutrilite Protein Drink Mix (3 Flavours: Green Tea, Mixed Berries, Chocolate)
Let your mom fuel her body with high-quality, high-absorption protein to fill daily nutritional needs while supporting vitality, energy and enhanced general well-being.

Foundational Duo - New Nutrilite Advanced Double X, Nutrilite Salmon Omega Complex
Give your mom the gift of energy and vitality with the Foundational Duo solution. This will help her perform her best throughout her busy day.

Blood Glucose - Nutrilite Mixed Fibre Chewable Tablet, Nutrilite Glucose Health
For the mom who wants to maintain healthy blood sugar levels, the Blood Glucose solution is perfect. It can help her improve her body's glucose response to insulin and curb cravings for unhealthy snacking.

Bone & Joint - Nutrilite Joint Booster with Protein, Nutrilite Joint Health, Nutrilite Cal Mag D Plus
As we age, bone and joint health become more important. The Bone & Joint solution can help support your mom's bones and joint health, so she can stay active and mobile for years to come.
Women Health - Nutrilite Mixed Collagen Peptide Drink, Nutrilite Probiotic for Women
Women's health is a top priority, and the Women Health solution can help support your mom's overall wellness needs. It includes collagen peptides and probiotics that can help support skin health and benefit feminine health.
So this Mother's Day, don't just give your mom a gift, give her the gift of health and wellness. With Nutrilite and Artistry, you can ensure that your mom is getting the best care possible. Let's celebrate the most important women in our lives and show them how much we care. Happy Mother's Day!
Interested in these Solutions? Check out the Amway Loyalty Programme
Amway Loyalty Programme (ALP) allows you to enjoy a standing order on your credit or debit card to purchase selected Amway products for SIX CONSECUTIVE MONTHS with GREAT INCENTIVES!
Subscribe to your favourite solutions to help address your needs. From foundational health, immunity boost, heart health, weight management, bone and joint health and more!
Stay healthy and SIGN UP today!