From 17 July till 18 September 2022, simply spend S$100 nett or more in a single transaction at Amway.sg or at Amway City Shop to be automatically qualified for this lucky draw.

The MORE you spend, the HIGHER your chances of winning!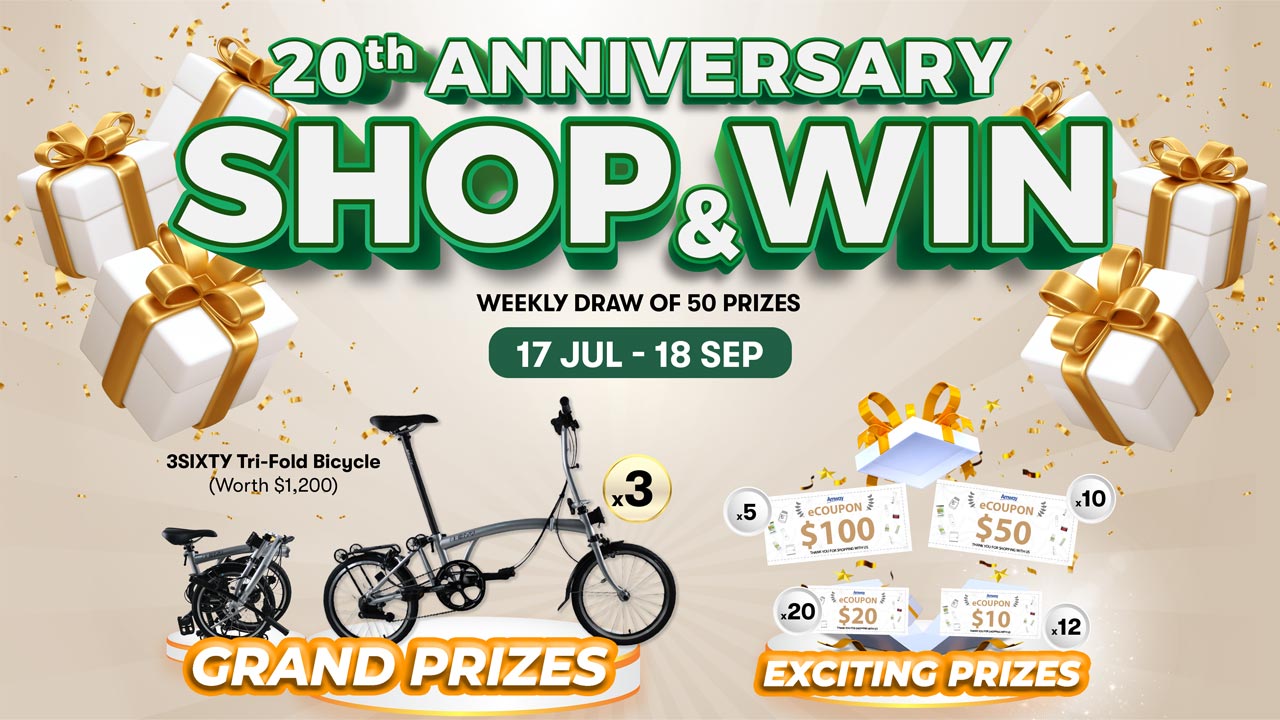 Chance to Win Weekly Attractive Prizes (Worth $5,120):
3 Grand Prizes and 47 Exciting Prizes are up for grabs each week!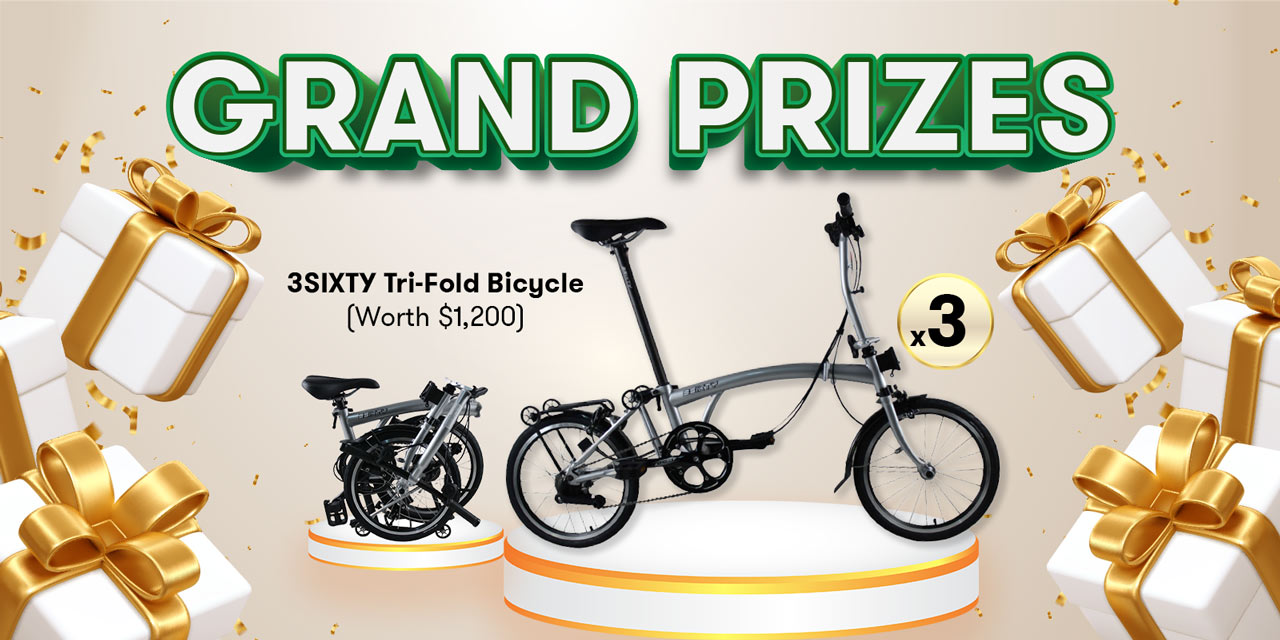 Grand Prizes – 3SIXTY Tri-Fold Bicycle (worth $1,200)
Earn chances to win our 20th Anniversary Grand Prize, 3Sixty Tri-Fold Bicycle through qualifying purchases. Only 3 lucky winners will win this Grand Prize every week! Find out more about 3Sixty Tri-Fold Bicycle here. Charge towards a healthier lifestyle with 3SIXTY!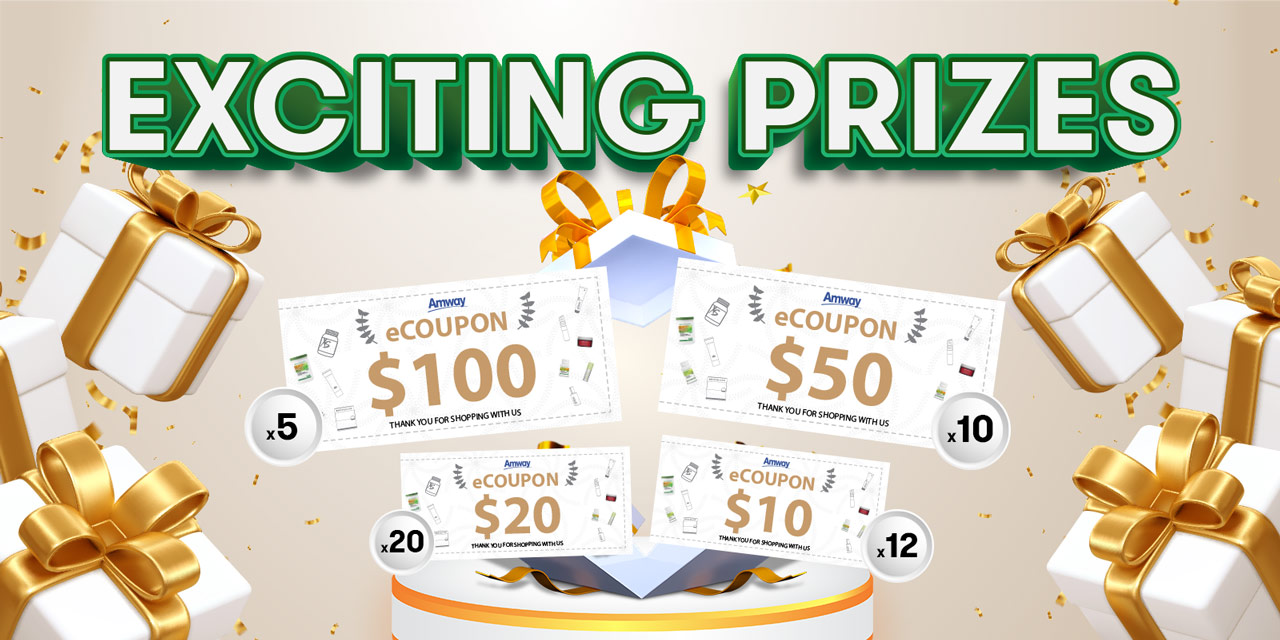 Other Exciting Prizes - Stand a chance to win Shopping eCoupon(s) with Amway Singapore
Earn chances to win $100, $50, $20, or $10 Shopping eCoupon(s) weekly! A total of 47 eCoupons will be given out each week!
$100 eCoupons = 5 Winners
$50 eCoupons = 10 Winners
$20 eCoupons = 20 Winners
$10 eCoupons = 12 Winners
How to Enter?
Earn chances by spending with Amway Singapore every week! There will be a total of 9 weekly draws with 50 PRIZES to be won every week!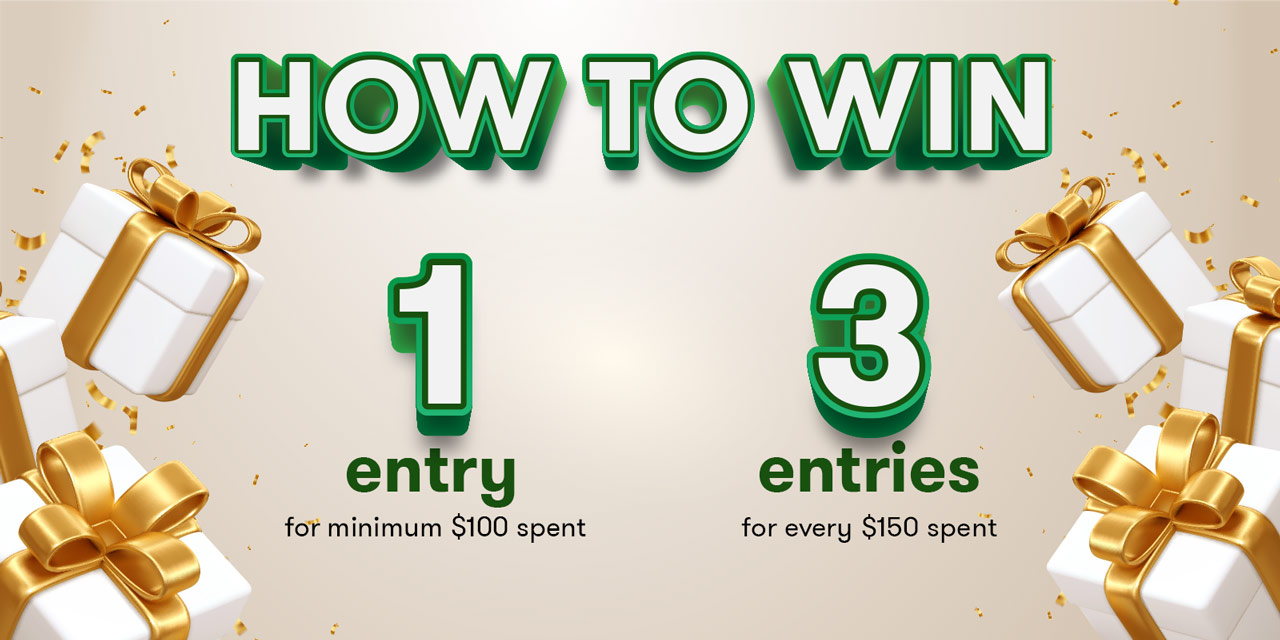 From 17 Jul – 18 Sep 2022, simply make a minimum spend of S$100 in a single receipt at Amway.sg or at Amway City Shop to qualify for the draw.
You will receive 1 entry for $100 spent, 3 entries for $150 spent, and 3 more entries for every subsequent $150 spent.
Weekly cut-off date will be every Sunday, 11:59 PM. Your chances earned for the qualifying week will not be carried forward to the next qualifying period - Spend weekly to stand a chance every week! Refer to the schedule below for more information.
Winners will be announced LIVE every Wednesday, at 12 PM on the Amway Singapore Facebook page.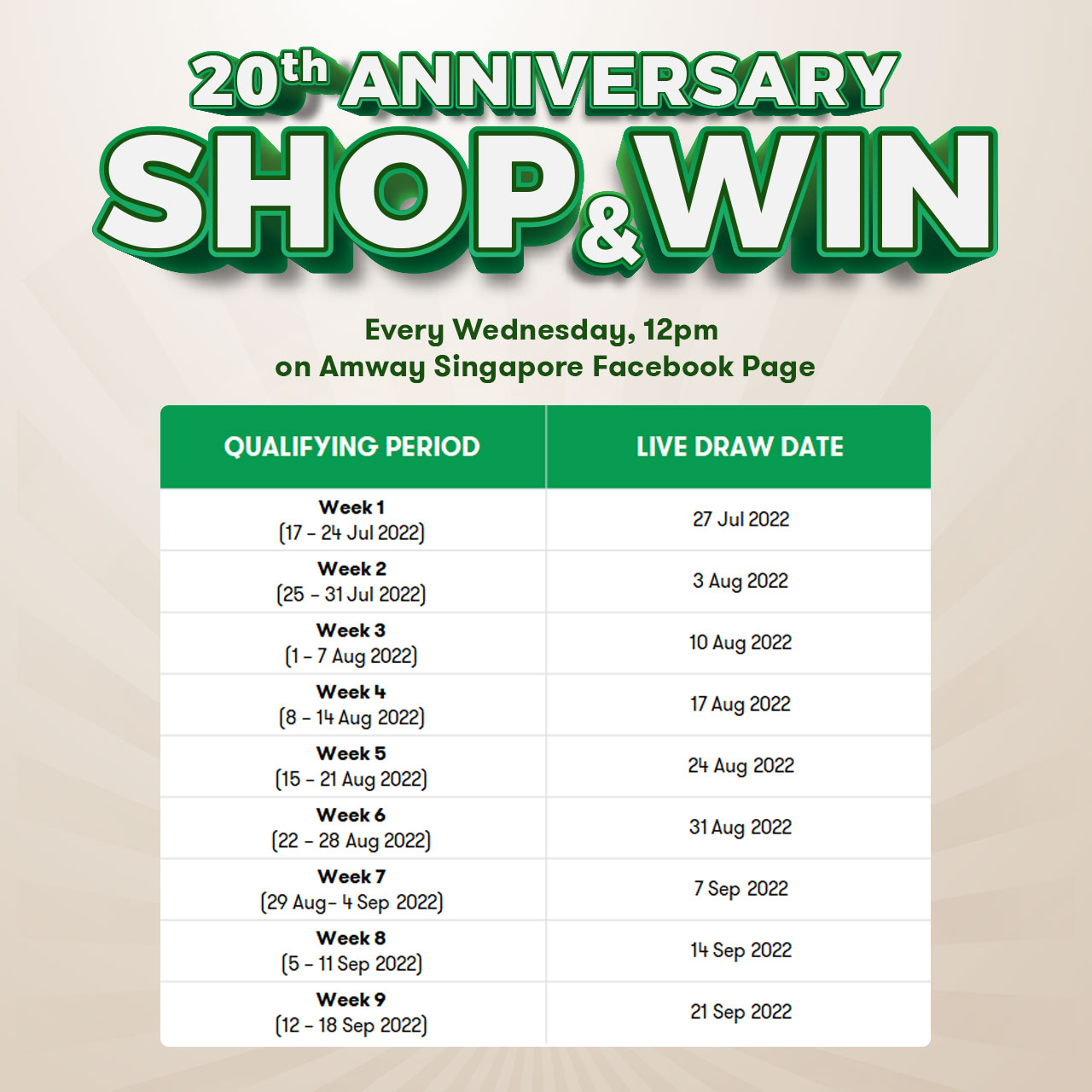 All Winners Will Be Notified Via Email
A prize confirmation email will be sent to the inbox of the email address as per your Amway Singapore Account profile. This email will contain information about your prize, and how to claim it.