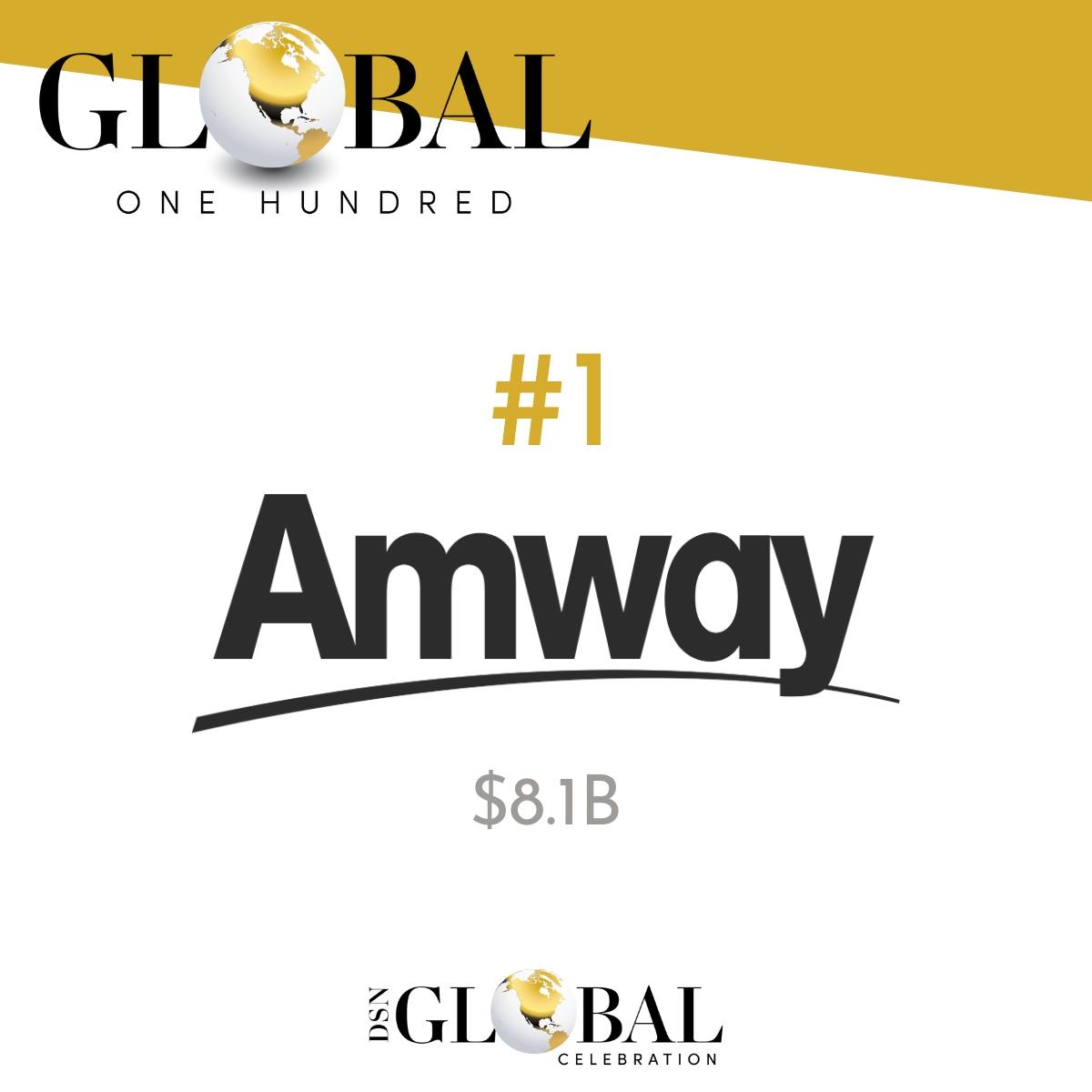 Amway has been named the No. 1 direct selling company in the world, according to the 2023 Direct Selling News Global 100 list based on 2022 revenue.
This year's DSN Global 100 list highlights 52 companies achieving more than $100 million in revenue for 2022. The purpose of the Global 100 list remains to showcase the channel's true impact on the economy, individuals and the communities they serve.
Sixteen countries are represented on the DSN Global 100 list. Five of the top 25 grew by $100M or more from 2021 to 2022.