Convenience At Your Doorstep
Amway Loyalty Programme (ALP) allows you to enjoy standing online orders on your favourite Amway product solutions for six consecutive months with great savings and perks!

Better savings. Automatic re-purchases. Free delivery.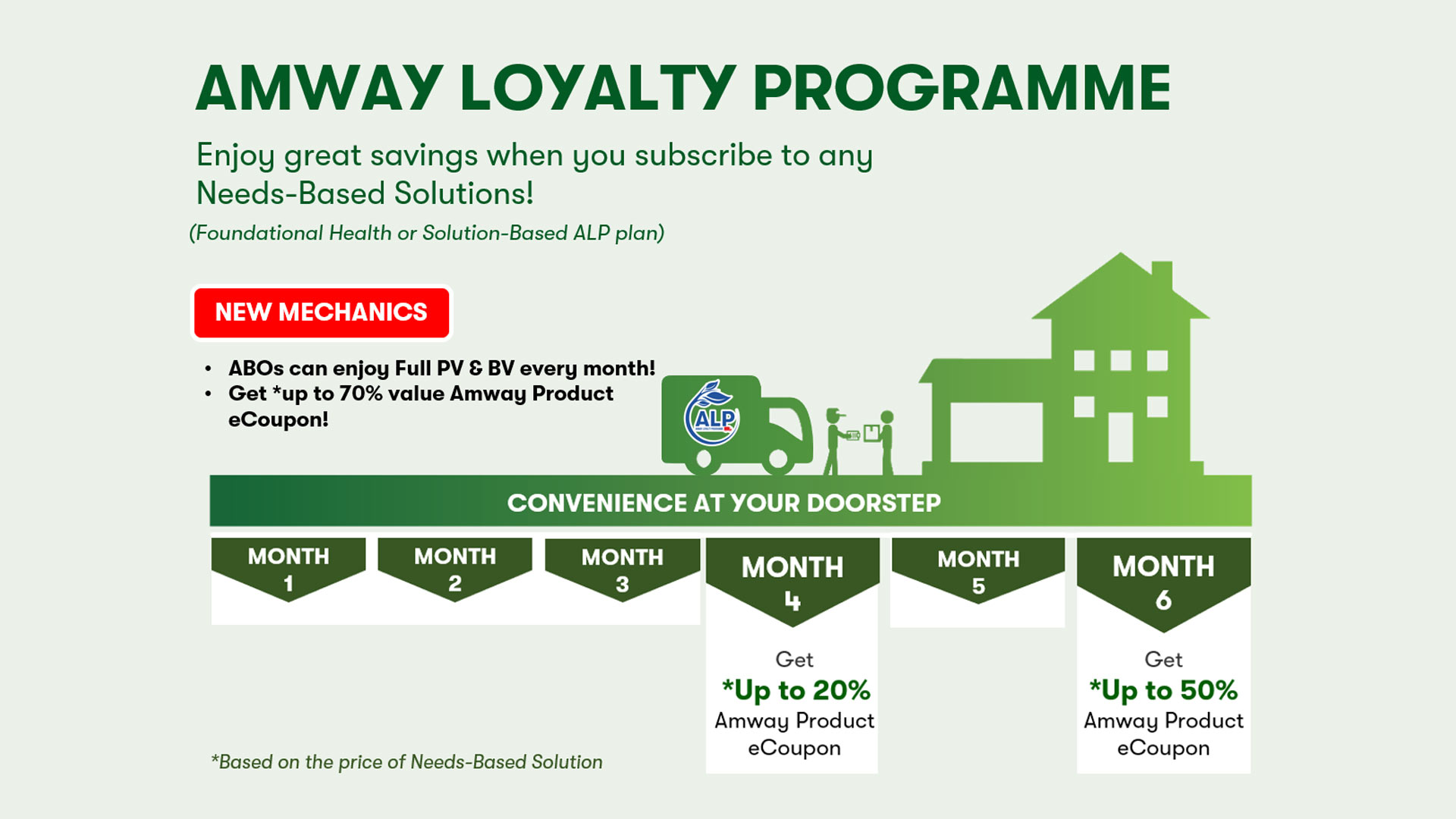 Experience incredible savings with the Amway Loyalty Programme (ALP)! Whether you opt for the Foundational Health or Solution-Based ALP, you'll be able to unlock a world of benefits and enjoy remarkable discounts.

Take charge of your well-being with our Foundational Health Solutions, designed to support your overall health and vitality.

Alternatively, explore our Solution-Based ALP plan, tailored to address specific healthcare needs and provide targeted solutions.

Whichever ALP plan you choose, you'll gain access to exceptional savings that make enhancing your lifestyle more affordable than ever. Are you ready to subscribe and embark on a journey towards a happier, healthier you?
Here's how you can subscribe: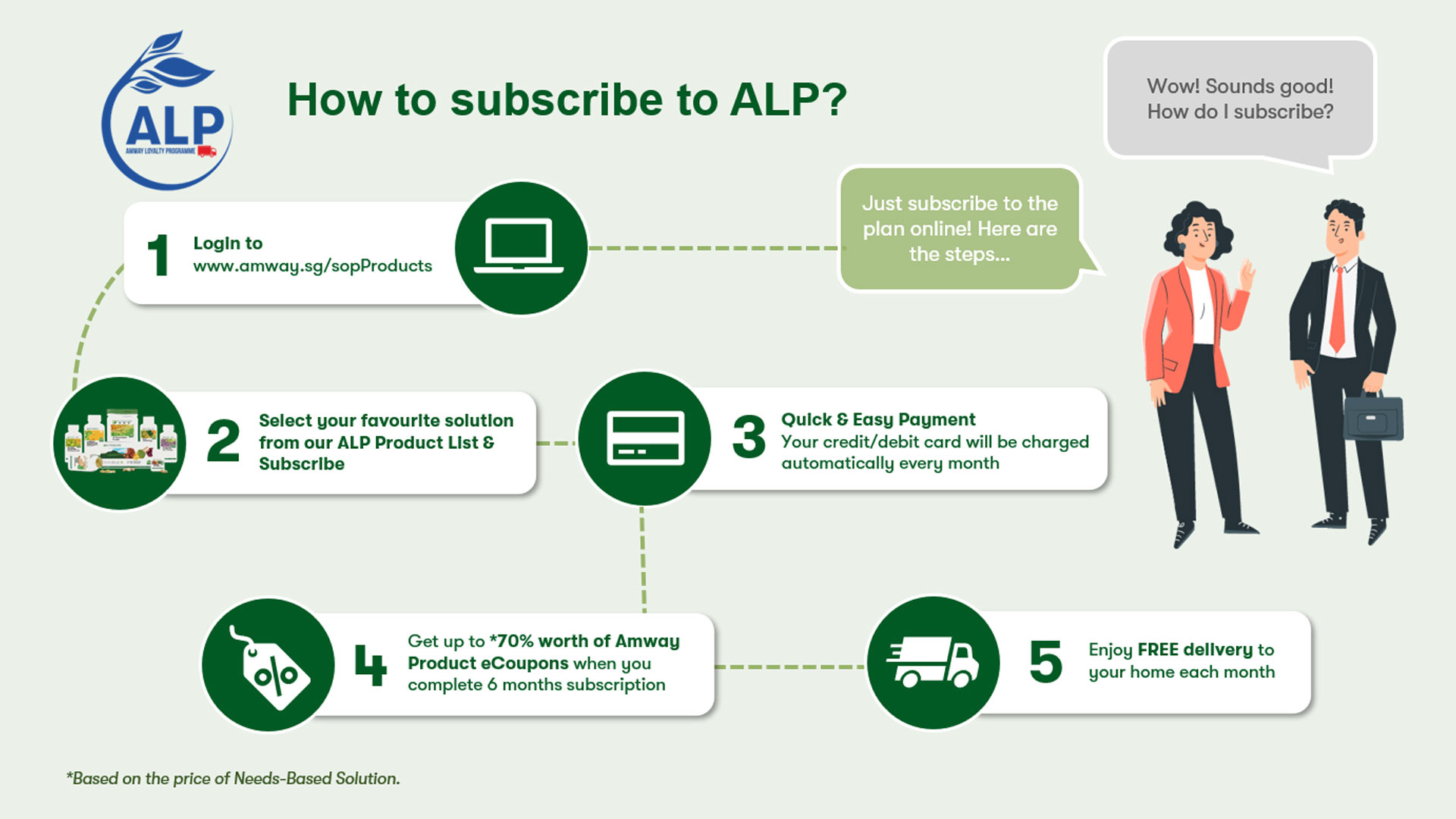 Subscribe today! It's time to address your healthcare needs and enjoy all the benefits of our ALP!