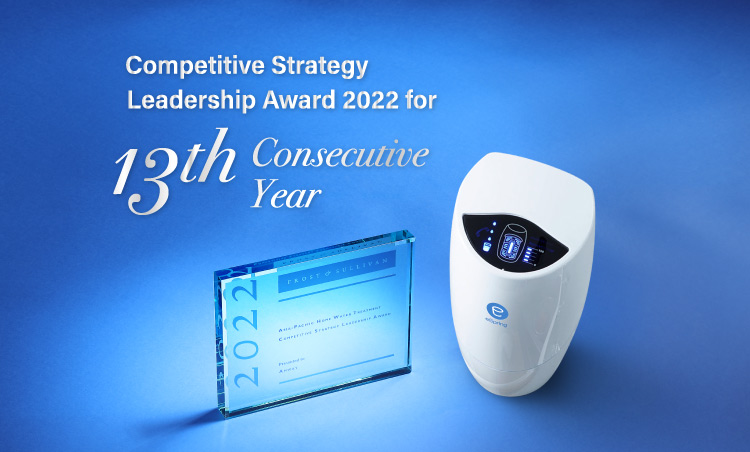 Frost & Sullivan has once again recognised Amway for its effective growth strategies to enhance its distribution channels, offer premium after-sales services and promote a distinctive product and brand identity with continued innovation and sustained leadership.
With its flagship eSpring Water Treatment System, Amway remains at the cutting edge of clean water technology through its strategic focus on ongoing innovation and customer-led product development. More importantly, as the Asia-Pacific region's leading home water treatment systems brand, the company successfully differentiates itself from the market's new and emerging players.
"Frost & Sullivan believes Amway is uniquely prepared for today's demands and exceptionally positioned for tomorrow's needs," says Janice Wung, Program Manager, Energy & Environment. "The company's clear strategic vision and execution underpin its partner of choice status and sustainable growth for years to come."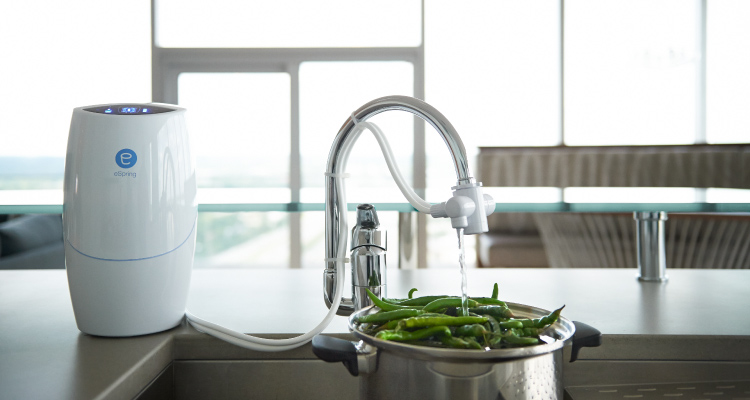 eSpring is an on-demand, point-of-use water purifier that delivers clean, safe and better-tasting water in a cost-effective, consistent and eco-friendly manner. It utilises Amway's patented combination of mechanical filtration, activated carbon filtration and ultraviolet (UV) light inactivation technologies to remove more than 160 contaminants (including pesticides, industrial chemicals, organic and inorganic compounds and particulates up to 0.2 microns) while retaining beneficial minerals and nutrients such as calcium and magnesium.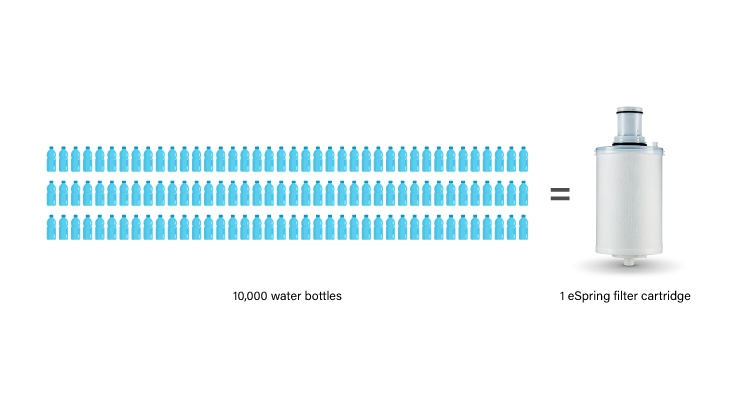 In addition to these benefits, eSpring is more cost-effective and eco-friendly than competing solutions. Each eSpring filter cartridge treats up to 5,000 litres of water, providing the equivalent of 10,000 water bottles and meeting an average family's yearly drinking water needs. These units convert nearly 100% of influent tap water into effluent-purified water, resulting in minimal water wastage.
Let's take a look at the technology behind the eSpring Water Treatment System:
Activated carbon filter technology: The patented multi-stage carbon-block filter cartridge is made from high-quality, coconut shell-based activated carbon to purify tap water efficiently.

UV light technology: Utilising UV light effectively destroys more than 99.99% of waterborne pathogenic bacteria and viruses in tap water.

Monitoring technology: Smart-chip technology connects and monitors the unit's water filtration cartridge usage and automatically notifies users when it is time to replace the cartridge via audio and visual indicators.

Inductive coupling: The innovative eCoupled wireless inductive coupling technology isolates the UV bulb from the power source within eSpring units, combining the UV and carbon technologies safely into a single cartridge that is highly durable, energy-efficient and user-friendly.
In addition, the eSpring Water Treatment System is the world's first home water treatment system to meet three internationally recognised water quality standards as it meets or exceeds the stringent requirements of the National Sanitation Foundation/American National Standards Institute:
Standard 42, which tests systems for effluents' aesthetic characteristics

Standard 53, which tests systems for the ability to remove detrimental contaminants

Standard 55, which tests UV water treatment systems for the efficacy of microbial control
This extensive scientific testing and third-party certification ensure the highest standards of safety, performance and structural integrity while establishing new and improved standards for other home water treatment products in the market.
"Amway strengthens its advanced home water treatment solution's competitive differentiation and stays ahead of the technology and demand curve by continually adding unique capabilities in response to evolving customer needs," says Sama Suwal, Best Practices Research Analyst. "The company leverages its extensive R&D capabilities and innovation agility to drive this customer-driven product development strategy."
As a rule, Amway responds rapidly and proactively to both new customer demands and its existing eSpring units' technical challenges, marinating old systems while developing new product iterations. Besides that, it continuously innovates to implement the necessary design changes to build fully functional replacement components for obsolete parts and fulfil its commitment to serve its installed base's accumulatively ageing units (for at least the next ten years).
Learn more about the eSpring Water Treatment System at Amway.sg