A Clean Start
When the family gets together, it is always a treat worth cleaning for. Imagine the children playing on shiny floors, dishes laid out on a pristine table and all the furniture looking like brand new! People are happier and more social in clean environments; it's an auspicious way to start the year for sure.
A common way to go about the business of cleaning is to do it by room; this is called 'zone cleaning'. For a change, consider 'task cleaning', a systematic form of cleaning that covers more area in less time (so you can spend more time with family!).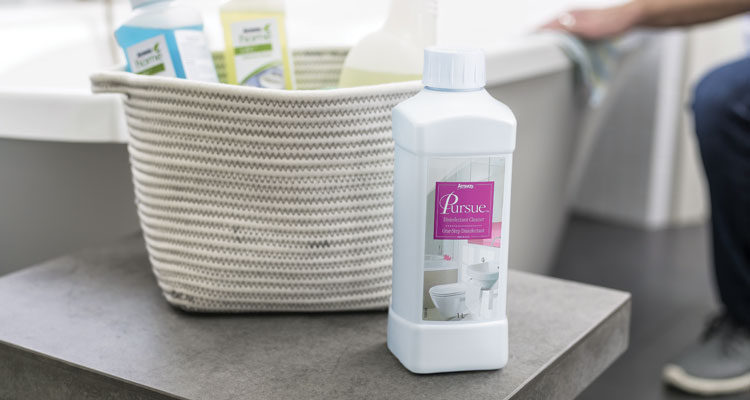 Clean Your Fabrics
Soft materials add a cosy touch, but they can hide and collect dust, and are easily stained by tiny chocolate-covered hands. Be sure to wash all the curtains, bedding and cushion covers regularly.
SA8 Premium Concentrated Laundry Detergent delivers high-quality cleaning action to take care of dirt and tough stains. Other not washable surfaces like leather and vinyl will need a specific product like the Amway Home Leather & Vinyl Cleaner for conditioning and restoring shine.

Mirrors & Glass
Windows are a nice spot to hang those festive decorations you prepared as a family. However, if you're going to draw attention to those areas, they need to be spotless.
Get crystal-clear windows and mirrors with the L.O.C. Glass Cleaner. Formulated without harsh chemicals, it can be used on any glass surface and doesn't leave streaks or harmful residue.

Surface Reflection
Mother-in-law coming over to help in the kitchen? Impress her with sparkling cooking areas and countertops thanks to the L.O.C. Kitchen Cleaner. Non-porous surfaces like laminated wood and slate can be simply wiped down with this no-rinse solution.
For ceramic surfaces, tiles, sinks and tubs in the kitchen, use the L.O.C. Soft Cleanser to remove tough spots and stubborn stains. You can even use it to clean stainless steel cookware without scratching or leaving harmful residue.

Behind Closed Doors
If there's one room the whole family will definitely use, it's the bathroom. Prevent the growth of mould and mildew with the Pursue Disinfectant Cleaner One Step. This multi-purpose disinfectant cleans, disinfects, deodorises and sterilises with no rinsing or wiping required, saving you time and effort!

Get On The Floor
Whether it's marble, granite, parquet, cement, tiles or mosaic, cleaning floors with conventional products can result in unsightly streaks. Consider the freshly scented Floor Shine Floor Cleaner for residue-free shine. Its no-rinse formula also eliminates bacteria so you can have peace of mind even when the kids are crawling and playing on the floor.

Awaken The Olfactory
Now that everything's looking spick and span, it's time for the final touches before the family gathers. Freshen the air in the living area, kitchen and even the bathrooms with just a spritz of the Green Meadows Air Freshener. It contains Neutralodor, a unique deodoriser that effectively neutralises and eliminates odours.
With proper planning and the right products, you can achieve an exceptionally clean house with less time and effort. Now it's time to enjoy the festivities with your loved ones!