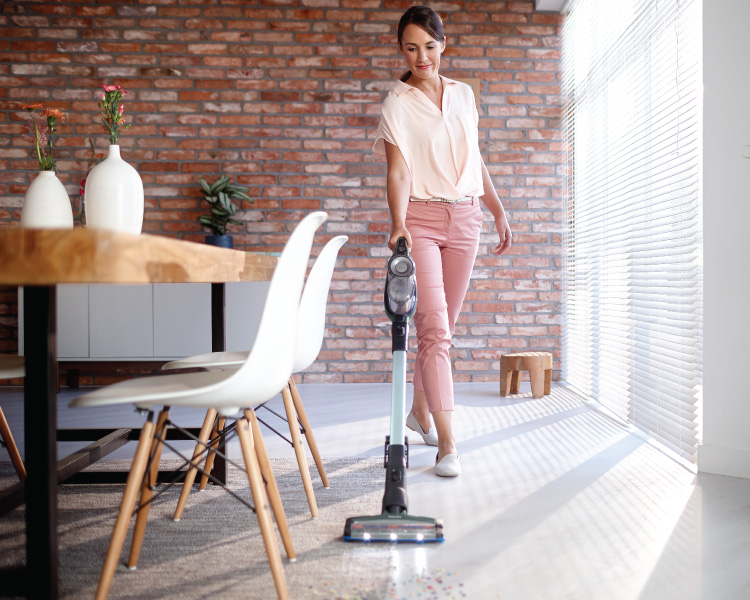 It's Meticulous
Think you missed a spot? Not with SpeedPro's 360° Suction Nozzle which captures dust and dirt fast in all possible angles.



Vacuum and Mop Duo
SpeedPro doesn't just vacuum floors, it mops them too. Ooh, we always like a 2-in-1! The unique vacuum and mop system control the water release to maintain optimal wetness for all hard floors throughout cleaning. As for the microfibre pads, it can be washed by hand or in a washing machine.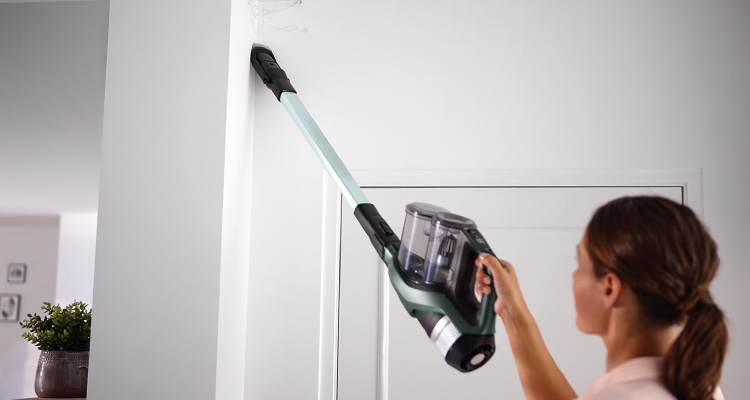 Handheld Unit & Brush
Need to clean out the car or get rid of cobwebs on the ceilings? Simply detach the handheld unit from SpeedPro and use the portable version for all your dust bunnies. Attach the brush attachment for padded areas and get it to work!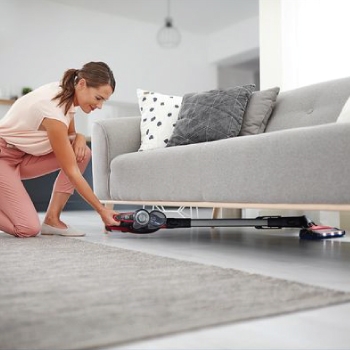 Fast Reach & Flexible
If you want SpeedPro to bend, it goes all the way down. It is flexible and easy to manoeuvre even in the tightest spots due to the dust bucket being on top. This allows for a lower angle and even goes fully flat on the floor to reach under low furniture.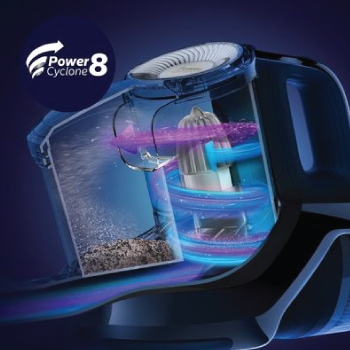 PowerCyclone 8 Tech
Don't you just love it when people don't dump their baggage on you? Well, with SpeedPro, it's always baggage- and wire-free. SpeedPro comes with the PowerCyclone 8 technology – the best bagless vacuum cleaning technology now in a cordless stick, to keep stronger suction for longer.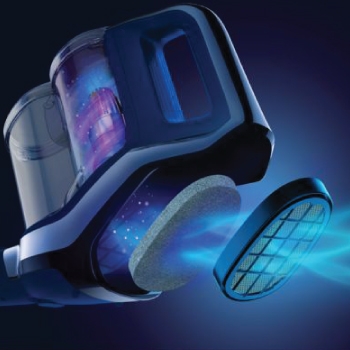 Triple Filtration
Third time is the charm! SpeedPro runs on a triple filter system which returns only the clean air back to the motor, ensuring high airflow for longer.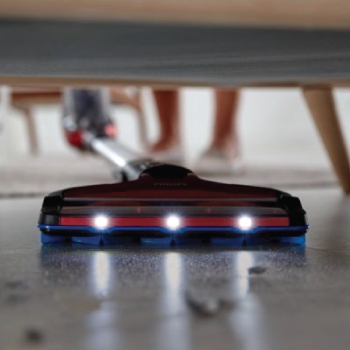 LED Nozzle
Let SpeedPro brighten both your day and dusty areas. Fully equipped with a LED nozzle, SpeedPro lends a light on dust, hair and crumbs revealing all hidden dirt.