Jingle bells! Jingle bells! Christmas is coming near followed by New Year's Celebrations, and Chinese New Year (12 - 13 Feb 2021) is just around the corner. Together with all these festive seasons comes the delightful spread of snacks and food.
What's more, sharing your favourite bites with friends and family brings a joy of its own. Especially since, due to the Covid-19 situation, vacation plans seem bleak. Take this opportunity instead to bond with family and friends over meals together and with heartwarming gifts.
So, to feed your hunger (and your cravings!), here's an easy-to-use list of snacks you need in your pantry in preparation for the coming festive seasons.


Cookies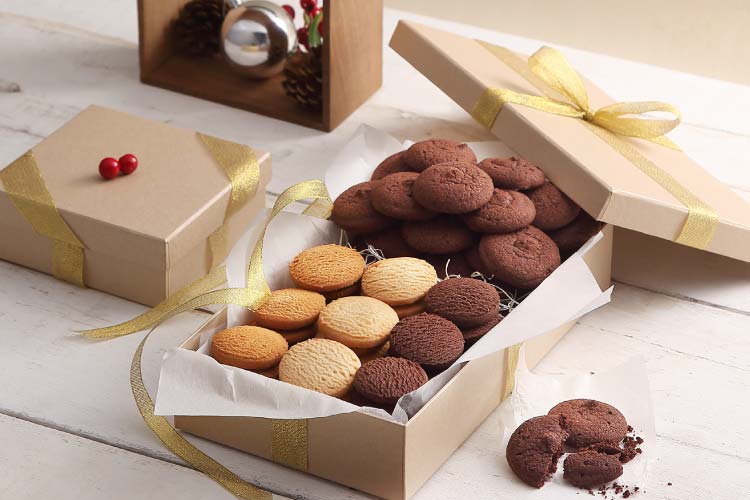 It's not a party (or rather small get-together now) without cookies! Chocolate lovers had better stock up on Cookie Lovers Double Chocolate Cookies baked with dark chocolate chips (yum!) or if you prefer more variety, pick up a few boxes of the Cookie Lovers Assorted Cookies that come in butter, coffee, and chocolate cookies. Enjoy them all and don't forget to leave one out for Santa too!


Chocolates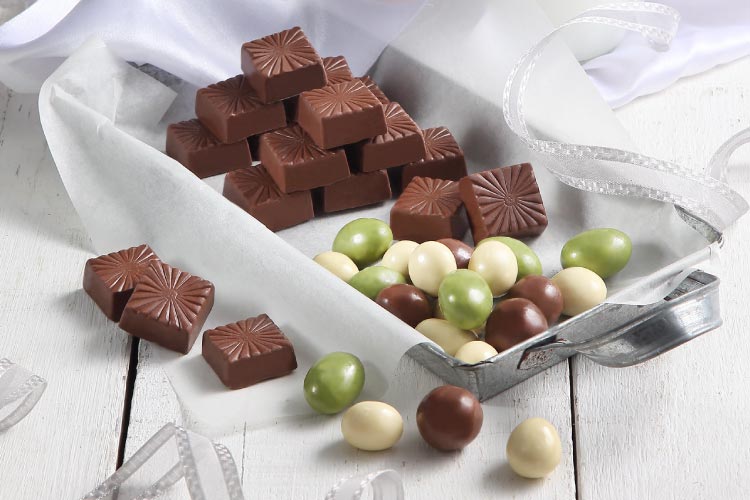 Another must-have in a holiday spread, chocolates are always a crowd favourite among the youngest family member to eldest. Pop open a few boxes of chocolates and you'll have a happy dinner party. Our favourite chocolate selections include Vergold Crunchy Delight Chocolate, and for a little variety, the Vergold Exquisite Selection Chocolate.


Cakes and Jelly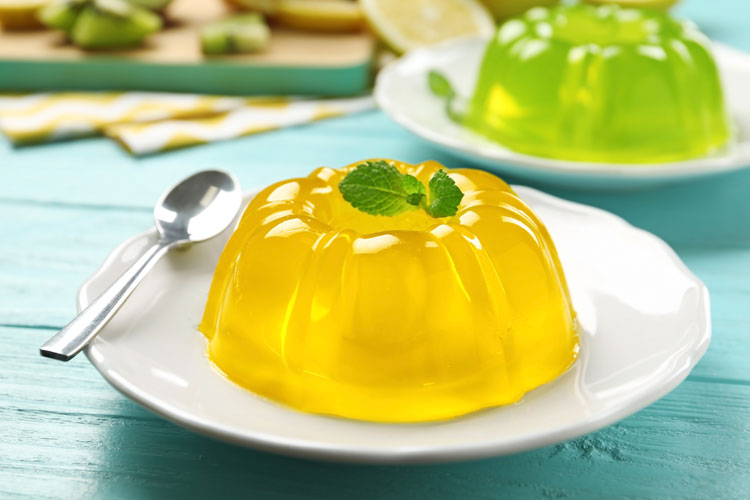 Like cookies and chocolates, cakes are frequently a dessert during the holiday, but not everyone's a baker. If made-from-scratch cakes are not for you, skip the stress and pick up a box of Vergold Cream Caramel for a scrumptious, silky treat. And don't forget to add a few boxes of Vergold Konnyaku Jelly Mix in your basket for the little ones to enjoy.


"Keropok" (Savoury Crackers)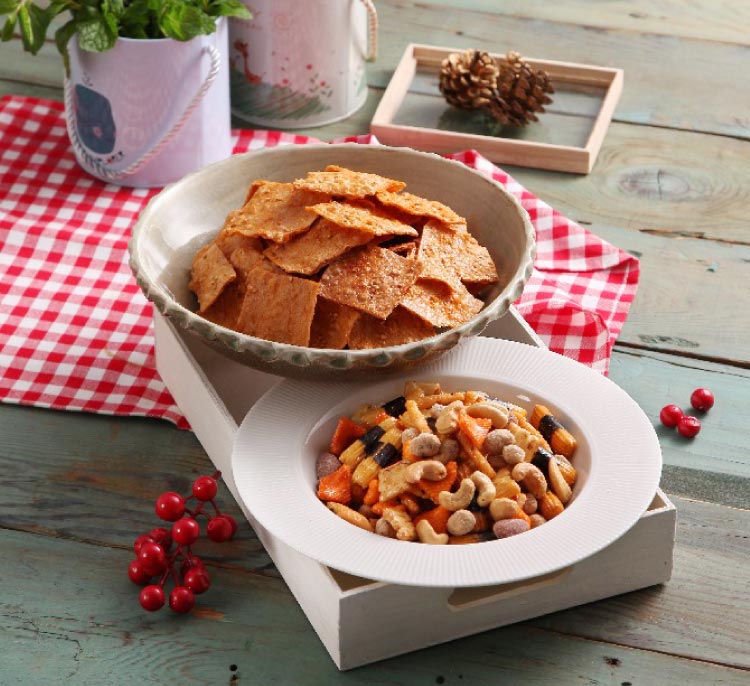 Enough with the sweet, let's move on to the savoury because we all crave a little salty and spicy to balance out the sweet! Dip your fingers into finger-licking good snacks of Vergold Baked Multigrain Rice Crackers (available in Tom Yum, Teriyaki and Value Pack), Vergold Cocktail Mix Nuts and Vergold Golden Sesame Fish Crispies. Make sure you pick up a few extras because you won't be able to keep your hands off them!


Traditional Chinese New Year Snacks

The Year of the Ox will be here before you know it, and there's nothing worse than a last-minute rush to buy your treats. Welcome these prosperous treats early so that you'll have plenty of time to munch on these yummy foods. We've got our eyes on the Vergold Assorted Mochi, Vergold Shiitake White Flower Mushroom and Vergold Organic Peeled Chestnuts.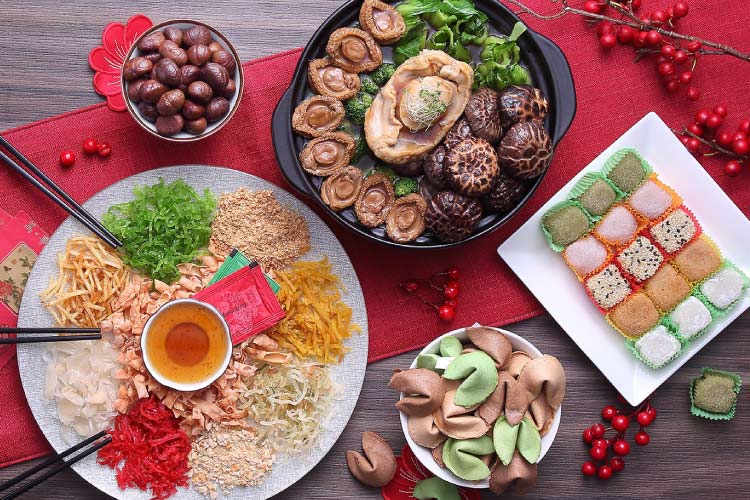 Gifts Galore!

It's not the holidays without gifts, and any of the snacks above will be a great pick for any occasion. But for that something extra during Chinese New Year, peek at the Vergold Yee Sang, Skylight Abalones, and of course, Vergold Joy Cookies for some fortune fun!