Breaking news! Nutrilite has launched a brand new wellness product to keep you and your gut healthy. The Nutrilite Mixed Fiber Powder is a revolutionary new supplement that uses soluble dietary fibre to ease constipation.

But first, what is soluble dietary fibre?
You've likely heard that consuming enough fibre is important for your digestion.
Fibre is a type of carbohydrate that occurs naturally in foods like fruits, grains and vegetables, but your body cannot break fibre down. It passes through your digestive track and can come in two forms, soluble fibre and insoluble.
Unlike laxatives which provide short-term relief from constipation, soluble and insoluble fibre not only helps provide relief from constipation but also helps regulate your bowel movements and prevents constipation from occurring in the first place. If you're particularly into snacking during the day, adding fibre to your daily diet will keep you full for longer hours and keeps you from reaching into the cookie jar!

While both types of fibre are important to maintain regular bowel movements, soluble fibre has some additional benefits. It helps to lower cholesterol, control blood pressure and improve blood sugar levels. However, soluble fibre by itself is not enough to boost your gut health.

Fibre and Prebiotics - A Double Defence!
Another essential component for digestive health is prebiotics, which is basically the food for the good bacteria in your gut. Not having enough good bacteria in your digestive system can cause the bad bacteria to thrive leading to symptoms of bloating, gas and indigestion. Therefore, it's important to encourage the growth of the good bacteria by consuming plenty of prebiotics.
Did you know that all the 3 types of soluble fibre in the Mixed Fiber Powder are also prebiotics? Yes, they are and that's what makes it a powerhouse that protects your gut health.

Safe, Convenient and Healthy for You
Made with a unique blend of three soluble fibres, namely chicory root extract (inulin), digestive resistant maltodextrin, and partially hydrolysed guar gum, each stick of the Mixed Fiber Powder has 4.5g of soluble fibre. What's more, all the 3 types of soluble fibres are prebiotics that will help to increase and feed the good bacteria in your digestive tract.
It comes in stick packs so that it is convenient and easy to consume enough fibre for your daily intake, even when you're on the go. The non-gritty and taste-free formula means that the powder can easily be dissolved into your meals, juice or even your water for a fibre drink that's still refreshing.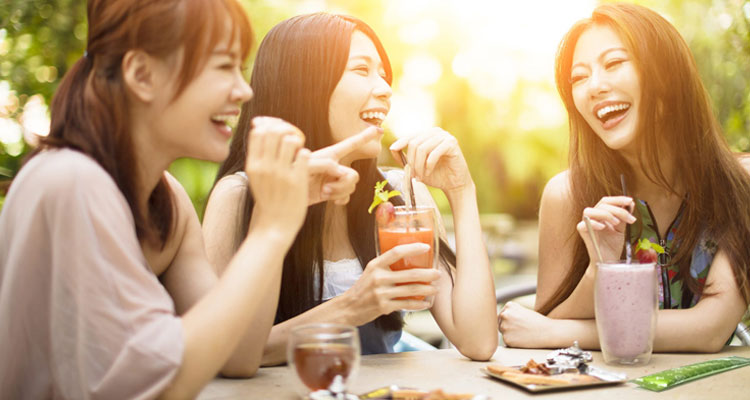 Furthermore, unlike the chewable tablet that is recommended to be taken 3 times a day, you only need to consume one stick pack a day to ensure smooth sailing and improved digestive health. Not only that, since 70% of your immunity resides in your gut, keeping your gut healthy also helps improve your overall health.
It is safe and suitable for children and adults from ages 12 and above and can be paired with other Nutrilite products such as Soy Protein Drink, Meal Replacement Shakes, PhytoPOWDER, Mixed Probiotic with Chicory Root Extract for added health benefits.
Sources: