Don't Let the Weather Stop You!
Keep your body and mind in shape with a new indoor activity.
We all know how important exercise is in our lives, but bad weather can de-motivate us from going outside. Why not choose a new indoor activity to get you excited about fitness?
There are many indoor activities you can use to get your exercise, and they can all suit different needs.

Make it social
Some people prefer working out when they have a buddy to do it with. However, as we're all still in the midst of practicing social distancing, all is not lost!
If you're a little more of a homebody and an introvert, why not try working out at home? Tune into some virtual training sessions like our very own #noexcuseswithXS virtual workout. These IGTV sessions are readily available on our Instagram account @xs_msb. Don't forget to follow us for more updates about XSciting new products, promotions and adventures!

Make it competitive
Perhaps you would rather go head to head with someone and really bring out your competitive side. It can be great to start a new sport together with someone, so that you can progress together and bond over a new activity. Why not learn to play badminton with your other half, challenge your best friend to a game of squash, or play your dad at ping pong?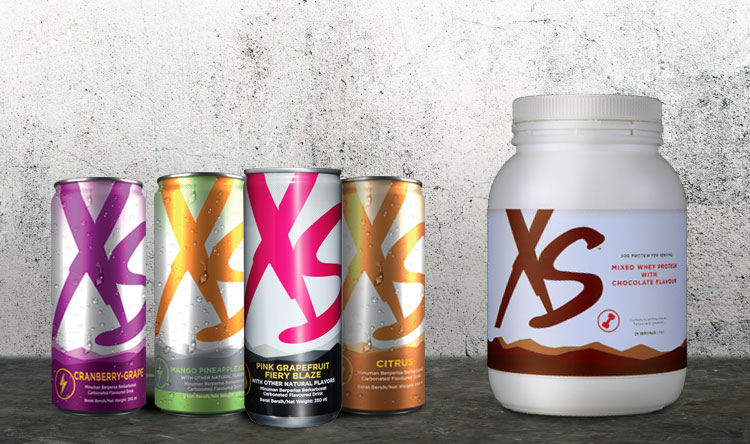 Make it about you
For some people, exercise is something to do alone, to feel the burn in your muscles and see results. If this is you, then why not try a high-intensity activity, such as dancing, rock climbing or boxing.
The current state of the world and movement control orders might have encouraged you to indulge a bit more, but regular exercise and a watchful diet can keep the extra weight gain at bay. Exercising can have a positive effect on our mind as well as our body. It has the potential to improve our mental state by removing the by-products of stress and help us to find inner calm.
Look after your body this season and, by choosing the right activity, you can also stay motivated and have fun.
Take care of your body from the inside out! Feed your muscles and build your strength the right way with XS Mixed Whey Protein with Chocolate Flavour. Looking for a quick energy boost? Check out the great flavours of XS Energy Drinks instead!