Open to All MSB ABOs
Program Period: 1 Oct 2022 – 31 Jan 2023
HOW DOES IT WORK?
Receive S$20 eCoupon for sponsoring a New Singaporean ABO with 60PPV. To receive the reward, you must sponsor a minimum of TWO (2) New Singaporean ABOs with 60 PPV each within the same month.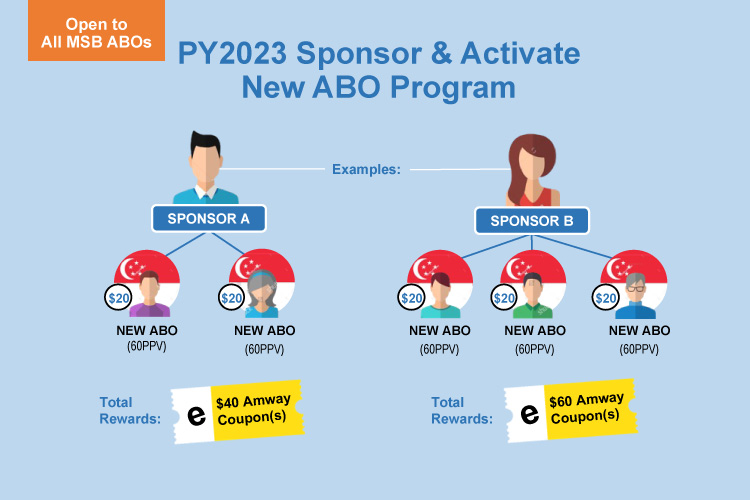 Terms & Conditions
Amway will credit the earned eCoupon value into the Sponsor's account on the 15th of the following month.
All eCoupon issued will be in S$ and for use in Singapore only. (Malaysia & Brunei sponsors will receive a Singapore eCoupon and they can utilize it in Singapore only.)
eCoupon(s) will be credited in denominations of S$20.
eCoupon validity is 60 days.
APC conversion to ABO will not be counted in this program.