The weather calls for a lightweight foundation
We all aim for different looks with our makeup, and our foundation look is no exception. Even if we want a natural-looking base, this doesn't mean our faces should be naked of makeup – or protection against UV rays.
Lightweight, breathable coverage with soothing or hydrating properties and a reliable SPF is the winning combination in sunny climates. Whether you're sitting in the garden or strolling on a sub-tropical beach, we've got you covered with our convenient, multifunctional foundations.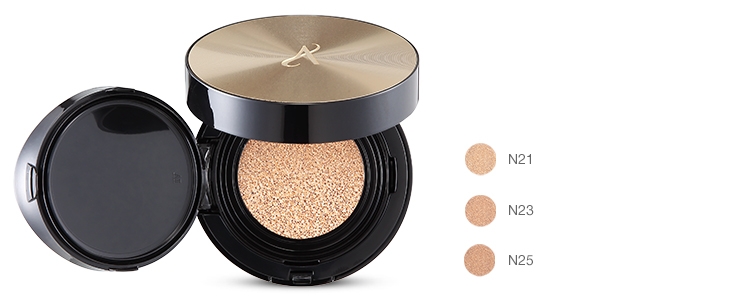 Powerful protection
Banish discoloration or age spots later in life by protecting your skin against harmful UV rays today. ARTISTRY EXACT FIT Cushion Foundation All Day Cover EX not only provides high-coverage SPF 50 to do just that but also reduces the appearance of wrinkles with its anti-ageing ingredients. This all-in-one power product is suitable for all skin types and is available in three different shades.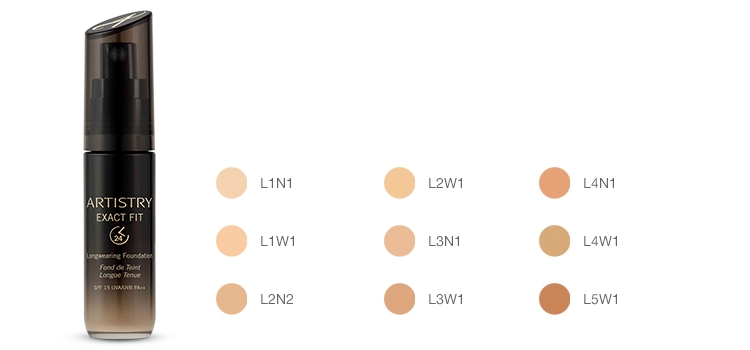 Long-lasting coverage
When the heat is on, you might be concerned about foundation wearing off, especially if it contains sun protection and provides even light coverage over blemishes. Help is at hand in a foundation that sits well on your skin around the clock – even in humid conditions: ARTISTRY EXACT FIT Longwearing Foundation. Protection from environmental damage is provided with an SPF 15 and the formula is fragrance - and oil-free, is allergy-tested and is suitable for all skin types. Choose from nine shades, each offering seamless coverage as they match natural skin tones accurately. The finish is light and natural yet radiant, thanks for Tahitian Pearls and Optical Prisms.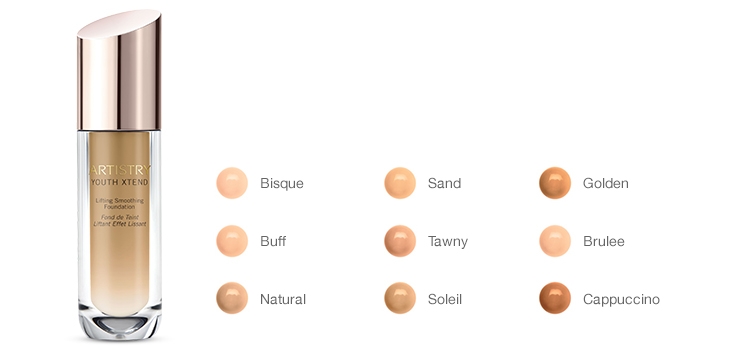 Preserve your complexion
Another multi-functional foundation product line from ARTISTRY is available in nine shades. ARTISTRY YOUTH XTEND Lifting Smoothing Foundation offers long-lasting moisture for your skin to prevent a feeling of dryness in warmer temperatures. Just like the skincare products of the same line, revolutionary technology in these foundations helps lift, smooth and firm skin. This softens the appearance of fine lines and wrinkles – so skin looks fresher and more youthful. What's more, a powerful full-spectrum UVA/UVB SPF 20 guards skin against environmental aggressors, preserving your complexion from UV damage.
Two last tips:
Always personalise your base for your skin tone and undertone, for your needs, for your desired look and finish.
Carry EXACT FIT Translucent Pressed Powder with you at all times to blot out excess oil on the go – and look fresh with a silky-matte complexion all day long.