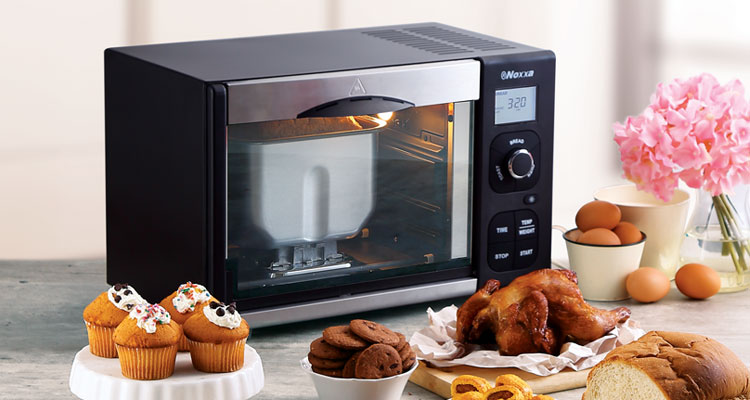 Baking Mode: ON

Home-baked goodies almost always trumps store-bought versions. So, make full use of the Noxxa BreadMaker Oven Toaster and try this recipe. The resulting aroma of freshly baked treats might even lure the neighbours!

Chicken Floss Buns Recipe
Bun Ingredients
Water 200ml
Egg 1
Butter/Corn Oil 60ml
Sugar 60g
Salt 1tsp
Milk Powder 1 - 2tbsp
Bread Flour 300g
Plain Flour 200g
Instant Yeast 2 - 3tsp

Topping Ingredients
Egg for glazing 1
Mayonnaise 250ml (Mix 2tbsp condensed milk)
Chicken Floss 250g

Method
Put dough ingredients into bread pan and select DOUGH programme.
When dough is ready, divide into 16 portions.
Shape the dough into a ball. Use both hands to roll the sides of the dough into an oval shape.
Let it proof for 1 hour in the oven at room temperature or until double its size.
Brush the top of the dough with egg before baking.
Preheat oven to 175°C - 180°C and bake for 15 - 20 minutes.
Let the bun cool. Cut the centre of the bun. Fill mayonnaise in the bun and on top of the bun.
Sprinkle chicken floss on the bun.